Web3 at CES, Staying Ahead of Hackers, NFT Revolution, Metaverse is still alive, and more. | Blockchain Brief Jan 9, 2023
The Big Three at CES 2023 - Digital Health, Metaverse, and Web3
CES, the world's largest tech show, once again impressed attendees with the growing influence of Digital Health, Metaverse, and Web3. These cutting-edge technologies took center stage in the Central Hall of the Las Vegas Convention Center (LVCC).
It was another successful year for the annual electronics exhibition, Consumers Electronics Show (CES), in Las Vegas. From January 5th to 8th, we had the opportunity to join electronics and tech enthusiasts and professionals at the Las Vegas Convention Center (LVCC) to see the latest and greatest technology available. Despite being forced to go virtual and hybrid due to the pandemic, CES 2023 didn't disappoint. The show brought out all the stops, showcasing the newest tech innovations in areas such as home, automotive, beauty, health, and gaming. It was an exciting opportunity to see what the future of technology holds.
We were excited to see three growing tech influences that had a challenging last year: Digital Health, Metaverse, and Web3. CoinDesk's Web3 Studio was a major attraction for us, located in Central Hall where most of the largest exhibitors appear. We were able to hear from influential Web3 individuals and companies, industry leaders, and visionaries in interviews. It was a great opportunity to learn more about these cutting-edge technologies and their potential impact on the industry. They also touched on crypto and blockchain during the interviews at CoinDesk's Web3 Studio. With all the recent turmoil and news of fraud in these industries, people were really looking forward to hearing what CES 2023 had to say about them. It was a great chance to get insights from industry leaders and visionaries on these fast-changing fields.
This year's show had a particularly interesting health tech section. With the advent of virtual and augmented reality, providers are looking to leverage these technologies to assist consumers without the need for in-person consultations and meetings. This not only saves time and resources, but it also allows for greater flexibility and accessibility for patients. Additionally, there have been exciting new developments in monitoring tools that can track a wide range of vital signs remotely, making healthcare a potential leader in the consumer electronics industry. These innovations have the potential to significantly improve the way healthcare is delivered and accessed, making it easier and more convenient for patients to receive the care they need.
As technology continues to advance and move into the digital and virtual realm, we should be on the lookout for new developments and innovations in these industries. It's an exciting time to be part of the tech world, and we can't wait to see what the future holds.
Cybersecurity and Transparency - Key Factors in 2023
2022 was a challenging year for Web3, particularly in the realm of crypto. The major crash in cryptocurrencies, either due to inflation or the wavering trust of investors due to fraud and scams, made cybersecurity and transparency more important than ever. On the other hand, 2022 also saw new projects and protocols emerge in Web3, such as the upgrade of Ethereum, which made the blockchain more scalable, secure, and sustainable. While we can certainly expect more developments in the future, these must be accompanied by an improvement in cybersecurity and transparency.
As we move into 2023, I believe that investors will be drawn to Web3 and blockchain players who have favorable regulatory frameworks that protect their investments. Companies with strong ethics and secure platforms are likely to succeed in the coming year. To truly stand out, they must go beyond traditional approaches and focus on technologies that combine AI, machine learning, device intelligence, and behavioral biometrics.
Data breaches and identity theft are on the rise, so organizations across industries should prioritize trust and security by building an infrastructure that helps protect user data from potential risks. This means creating a secure, transparent platform that simplifies user operations, making it easier for individuals and businesses to navigate and access the benefits of Web3 and blockchain technology.
NFTs have become quite popular in recent years. Various well-known companies such as Nike and Prada, to name a few, have even begun to incorporate them into their business marketing strategies. I believe that as consumers continue to have access to blockchain NFTs through their favorite brands, the door to its mass adoption will continue to open wider. Such experiences can facilitate more engaging customer interactions across physical and digital channels. This also gives brands an exciting opportunity to engage with this new generation of consumers.

One such way is by using it as an access pass or ticket for live or digital events. This creative usage of NFTs is actually practical and efficient. Aside from lessening the use of tangible raw materials, as NFTs are unique to its owners, duplicates can be avoided. Another way to use NFTs is by using it as exclusive blockchain-based rewards for event attendees awarded on the completion of an objective. This will most likely motivate attendees to take part even in the simplest of activities or games. Lastly, it can be used as a blockchain-based souvenir that attendees could keep with them forever.

When effectively incorporated into event marketing, NFTs offer a variety of advantages. Though they are still in their infancy, these experiences have a lot of potential, and I think that as NFTs are widely adopted, more NFT event experiences will become possible. Businesses will be able to incorporate such experiences into their marketing plans and attract this new generation of customers.
Every moment you are not already there, you are losing time and money. We help you Speed to Scale – and in Blockchain, scale is everything.
A Hopeful 2023 for DeFi and Crypto Options
In the past year, crypto markets struggled to maintain its upward trend due to global inflation and revelations of fraud. Even so, developments such as with Ethereum's upgrade keep other sectors hopeful in facing the new year.
Decentralized Finance, or DeFi, had a relatively weak year in 2022 as the total value locked in it fell from $200 billion to $44 billion. However, due to the wavering trust in centralized exchanges, investors are looking to decentralized alternatives, especially with the expected expansion of successful innovations. Examples include under-collateralization, on-chain derivatives, passive cash flow strategies, and the rise of products that offer real returns.
On that same note, Crypto Options is also looking to grow further this 2023. With its performance in 2022, showcasing more than 9.87 billion option contracts traded in equity markets during the Crypto boom, and experiencing a $450 billion worth of volume traded on a single day, Crypto Options would most likely continue on its trajectory, especially with the anticipated developments in infrastructure and availability. This is something to look forward to.
It's Not too Early to be Metaverse Ready
When we hear about the Metaverse, we think of its 3D environment and use of the amazing concept of virtual reality. We have only touched the surface of its potential, though, with its features in Fortnite, Minecraft, and other games. Nonetheless, the future of the Metaverse seems promising. With technology's trajectory, in 2023, we would continue to see innovations that would not mean global adaptation, but would make us more "Metaverse-ready," so to speak. Meeting people online, both friend and stranger, interacting and doing business with them in a 3D virtual environment – these would eventually be normal activities we do daily as we continue to develop in areas such as content production, technology standards, and virtual commerce.
Companies have started to dive into the 3D world. They are adopting it into their business models, with advertisements rendered in 3D instead of the usual 2D pictures, and websites designed with the same. Some companies have even tried using augmented reality to allow consumers to see how a product would look in their actual homes. The use of 3D, in this manner, is giving the former the opportunity to experiment with new Metaverse concepts. The potential to grow as they continue to work with other companies and try on new things is truly something to look forward to. At the same time, to be able to publish these 3D content anywhere with the characteristics we intend them to have, the backend of things must also keep up. Various tech and hardware companies have started to work together to develop open tech standards that would allow 3D assets to be rendered and shared across multiple immersive platforms, properly and efficiently.
As companies continue with these developments, e-commerce would most certainly be tagging along each step of the way. Companies would not invest in something that they know would not bring in revenue. E-commerce is one main way to do so. We are at the doorstep of a future wherein we can create our own personal avatars, equipping them with virtual clothes, assets (cars and houses), art, etc. This is actually already happening with NFTs.
Whether you are a company looking to do business in the Metaverse or a consumer who is excited about the potential of a virtual world, we all need to get ready, jump on the Metaverse train, and let it take us for a ride.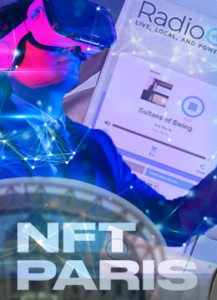 Blogs

The launch of Web 2.0 marked a critical moment in our history, revolutionizing the way we relate to each other and understand how connections can benefit everyone indiscriminately.
Read More »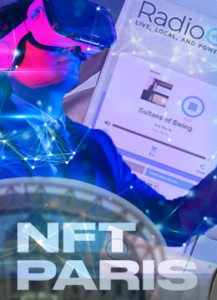 Podcasts

The launch of Web 2.0 marked a critical moment in our history, revolutionizing the way we relate to each other and understand how connections can benefit everyone indiscriminately.
Read More »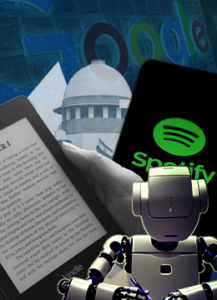 Podcasts

Technology is quickly progressing and taking the forefront of every technological race. Here are the latest updates about Blockchain, AI, Web3, and more!
Read More »