Creative Possibilities: Author: ChatGPT, Unlocking Web3 Horizons with Google Cloud, AI helps serve Justice, and more
Listen to Blockchain Brief Podcast Episode: Creative Possibilities: Author: ChatGPT, Unlocking Web3 Horizons with Google Cloud, AI Helps Serve Justice, and More
AI technology is quickly progressing and taking the forefront of every technological race. With ChatGPT's emergence, it has set Silicon Valley into a frenzied state with businesses and entrepreneurs alike pondering what other groundbreaking innovations are in store for us. Far from merely entertaining us, this advancement is transforming entire industries; most notably, authoring books—something many thought could only be done with human creativity.
Many non-writers have recently surged to using AI-driven ChatGPT for book writing, leading to a dramatic increase in ebooks attributed as "written by" this technology. In fact, there is even an entirely new subgenre dedicated within Amazon's Kindle store that features books written entirely or partially with the help of ChatGPT. However, due to it being difficult to accurately track these publications, we may never truly know how much literature was actually created through artificial intelligence alone.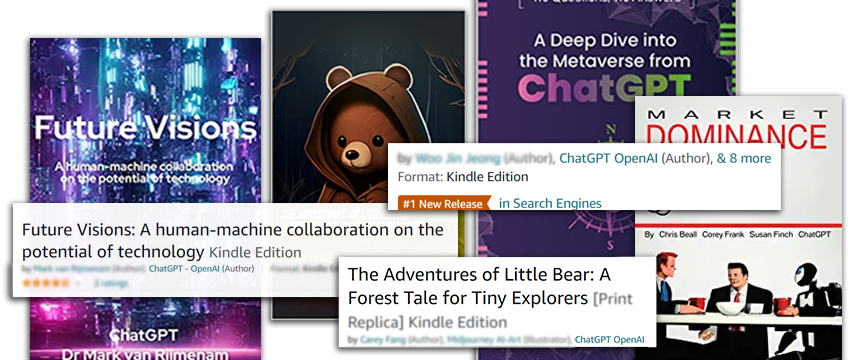 The burgeoning AI-driven book industry has caused some authors to quake in their boots, and it is easy to understand why–technology can evolve fast! But is the fear of a robot takeover justified? After all, sales data suggests that readers do not find these machine-written books particularly engaging. So while automation might be on the rise within publishing spaces, there appears to be no immediate threat to human-authored works; at least not yet.
AI is undeniably impacting the way our society functions, and though we should be cautious about how heavily people rely on it, completely embracing its presence is more productive than rejecting its use outright. The experts in their fields who can integrate AI into what they do are likely to see greater success. As an author, I need to keep this in mind while anticipating further AI advancements. For authors like me, it's essential to stay ahead by adapting quickly or risk being left behind as this powerful tool continues developing exponentially!
Google Cloud Brings Web3 Tech to Its Customers
AI is undoubtedly making a splash in the tech space, but Web3 should not be overlooked as it has also gained considerable attention. Google Cloud's recent partnership with blockchain shows how seriously major players are taking this technology and its potential – indicating that it carries great value for customers who can take advantage of the extra services provided by such partnerships.
Undoubtedly, this strategic partnership brings immense potential. It can offer increased efficiency for onboarding companies onto blockchains and facilitate easier deployment of nodes; in short, lowering the barriers for developers looking to build on distributed ledger technology (DLT). In addition, an invaluable array of resources is now within reach: expert advice from mentors as well as reduced costs associated with infrastructure. This creates exciting opportunities for startups active in the vibrant Web3 ecosystem.
With the considerable influence of tech behemoths driving its growth, I believe Web3 technology is poised to revolutionize digital networks in unprecedented ways. DLT frameworks have already opened up exciting possibilities for a range of niche use cases, and more accessible development tools will soon make these solutions widely available for everyday applications. In my opinion, this rapidly-evolving industry looks set to deliver groundbreaking results, allowing us to experience a future where revolutionary technologies are seamlessly intertwined in our daily lives.
It is clear that Web3 is quickly becoming one of the most important technologies in the near future. As more and more partnerships form between traditional tech giants, we can expect to see even greater advances being made. These forthcoming improvements are likely to provide solutions that will unlock Web3's true potential, transforming it from its current limitations into limitless possibilities.
Every moment you are not already there, you are losing time and money. We help you Speed to Scale – and in Blockchain, scale is everything.
As AI continues to permeate every corner of society, it is not surprising that the highest court in the land has opted to harness its power. The Supreme Courts of various countries are now joining this ever-growing list of industries that are truly embracing machine learning technology – with implications sure to reverberate across various sectors and disciplines.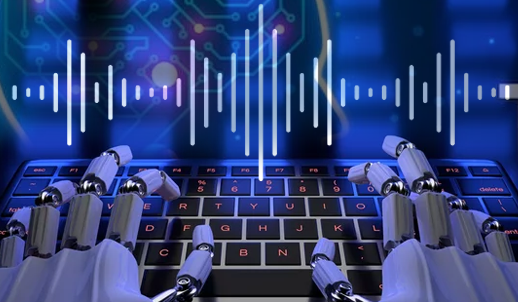 India's Supreme Court's adoption of artificial intelligence is a ground-breaking development that has tremendous potential to revolutionize the legal system. By live-transcribing court proceedings, it provides us with an extraordinary opportunity for unprecedented analysis and research into how cases are argued in our judicial system, offering invaluable insights for law schools nationwide. Going forward, this could provide a valuable understanding of any changes or trends forming within a country's highest courts, giving justice systems access like never before seen.
Despite the rapid development of AI, it still struggles to accurately capture complex recordings. When two or more voices come together in an audio recording, its current capabilities are overwhelmed and unable to distinguish between different speakers, requiring manual intervention for corrections. To make further progress with transcribing arbitrary hearings, I think that this issue must be addressed by enhanced algorithms that can isolate distinct speakers even amidst overlapping conversations.
As the possibilities of AI continue to be explored, it is becoming increasingly clear that this technology has the potential to transform legal systems, offering a more reliable, precise, and unbiased approach to data analysis and evidence selection. Consequently, we can trust the data shown in court during decisions about culpability or innocence. Additionally, AI-driven data organization tools could speed up review proceedings, leading to quicker verdicts and fairer sentences even when applying the law.
Moreover, its comprehensive documentation may help courts remain responsible for their rulings, ensuring justice regardless of who is involved or what offense was committed.
The continued rise of AI in relevance, especially within the court of law, is sure to prove both groundbreaking and momentous. What kind of innovations will AI bring about? How might it be utilized as its potential continues to expand? Only time will tell – but we can guarantee that this technology has not yet reached its full capacity.
Unlocking Exclusive Music Through NFTs
Music is, without doubt, a strong thread uniting us across all borders. It offers an intrinsic channel of communication that transcends language and identity – something to be cherished in today's increasingly divided world. Advances in digital technology have only furthered this connection by introducing NFTs as an additional art form that can now be paired with music. Spotify's latest feature — where select users are granted exclusive access to certain playlists through owning specific NFTs — demonstrates how these two forms of expression meld together for enhanced listening experiences and innovative communication possibilities.
The global streaming platform is fundamentally transforming the music streaming industry with its revolutionary new concept – token-enabled playlists. Spotify is now providing holders of non-fungible tokens with a simple way to connect their wallets and access exclusively curated music selections. This accessibility, now available for Android users in five countries, could revolutionize how we consume content today and lay down new standards across media platforms.
Overlord x @Spotify 🎶

We've been selected as one of Spotify's partners in a new pilot.

🦎 Exclusive pilot of their token-enabled playlists
🎧 Launching with a holder-curated playlist

Details below ⤵️ pic.twitter.com/MDTjPRCXS5

— Overlord (@Overlord_xyz) February 22, 2023
I think that Spotify's introduction of token-enabled playlists is an ingenious way to bridge the gap between music fans and their favorite artists, while also giving Spotify a competitive advantage in an increasingly saturated streaming landscape. From early reports, it appears that this strategy has paid off—not only are existing users more engaged but new ones seem willing to go as far as signing up for premium accounts just to access these exclusive offerings! It looks like Spotify is on its way toward revolutionizing consumer media consumption through NFTs.
This new concept has just set the stage for how content should be  consumed from now on, dynamically allowing users to stay engaged in far more immersive ways than mere "streaming." As we keep an eye out for what else comes down from Spotify next, it is no surprise why so many are anxiously awaiting modernized user experiences as digital media slowly shifts away from its traditional roots.
Technology has opened a Pandora's box of possibilities, and each nation is choosing how to deal with it. China, in particular, appears torn between growing innovation and keeping tight control over its use. Take ChatGPT for example—while it has seen great success over recent months elsewhere in the world, China is determined that this particular AI should not be allowed a foothold within its borders any longer; such is the degree to which Beijing believes it needs to protect citizens from potential risk or damage due to unregulated commercial technologies. In my opinion, this doesn't come as a surprise, given China's history of regulating foreign websites and applications. Yet, despite China's hard-line stance against new technology, there are still signs pointing to regular Chinese citizens embracing innovation more than ever before.
I believe China is aware of the potential applications of AI and the implications it can have on their economy, which is why they are making a large financial commitment to its development. However, they are wary of ChatGPT-like systems due to their dependence on information sourced freely online that may be beyond governmental control. The Ministry fears it could potentially upend traditional economic hierarchies and cause disruption in multiple industries; nonetheless, they recognize how invaluable these technologies can be for integration into society moving forward.
My research implies that China has made significant investment in developing tools such as virtual avatars and chatbots that can further facilitate integration into society while expediting its economic impact. Local tech companies have even stepped up their game by developing similar services that emulate elements found in ChatGPT without actually integrating any part of the technology itself—all while stressing this fact both implicitly and explicitly. 
AI is quickly becoming the currency of economic growth, and no nation can afford to be left behind. Nations worldwide are creating their own regulations tailored to maximize its potential — with China even jumping on board despite its traditionally stricter stance towards new technology. If a country doesn't adapt in order for its economy to evolve along with this trend, I believe that it risks being outpaced by other more forward-thinking nations who have prioritized AI as an engine of innovation and progress.
Find this helpful? Feel free to share this article!