Living With Innovation: The Rise of Crypto Cards, The Evolution of ChatGPT, Regulating AI, and many more
Listen to Blockchain Brief Podcast Episode: Living With Innovation: The Rise of Crypto Cards, The Evolution of ChatGPT, Regulating AI, and many more
Crypto Card Adoption on the Rise in Europe
Imagine being able to purchase something with cryptocurrency with just a tap of a card—quite exciting, isn't it? Well, this technology is already in use in the form of crypto cards. In 2022, Web3 saw a tumultuous year as anxieties about the financial security of users' assets loomed. Nevertheless, those devoted to decentralized finance (DeFi) and crypto remained optimistic about this emerging industry. The sector has made tremendous progress with innovative projects driving it forward; one such endeavor striving for success is the proliferation of crypto cards.
To give you a better understanding, there are two distinct types of crypto cards available: a crypto credit card, which is used to make payments and purchases while accruing rewards points; or the alternative, the crypto debit card, which allows you to access funds from your digital wallet account directly. These are just like your typical credit and debit cards. The only difference is that crypto cards make use of cryptocurrency.
These cards have actually been around for some time, growing their influence across the U.S. Now, we can see that major players such as Mastercard and Visa are taking steps to expand this technology on a global scale.
Last week brought about a historic development across Europe when positive steps forward were taken towards making crypto cards accessible for parts of the population there – with an estimated 84% soon able to benefit from this technology-driven program.
With the launch of crypto cards in Europe, consumers and businesses now have an alternate payment option that is fast, secure, and cost-effective. Blockchain technology provides unique advantages with its cutting-edge security features ensuring confident transactions for all stakeholders involved.
This remarkable development, in my opinion, gives customers more control over their payments while allowing companies to benefit from greater efficiency in financial operations. As the crypto craze continues to sweep through society, I truly believe that crypto cards are set to become a permanent fixture in our lives. We can expect to see more countries accept this emerging technology and benefit from it in the near future.
Artificial Intelligence is transforming our lives, making them simpler, faster, and more efficient than ever before. ChatGPT has opened up unprecedented opportunities to automate conversations in a way that still feels natural for users; I dare say that this is a remarkable feat of engineering.
This AI tool has a wide array of capabilities. To the amazement of many, it can even help you solve your math problems. I see it as something that can offer quick and reliable insights for students or professionals who are seeking mathematical answers, making it especially useful in the classroom or workplace. 
Furthermore, my research suggests that ChatGPT is also being seen to be a tool that can revolutionize healthcare. Its automation abilities can provide doctors with a streamlined way to organize and review patient data, allowing them more time for critical care. Additionally, we can expect it to be an invaluable tool in providing clinical support, ultimately helping to improve both the quality of treatment decisions and overall patient outcomes.
Despite remarkable progress, however, I believe that ChatGPT still has a journey ahead of it. We have seen occasional slips where references are made up or information provided is inaccurate—something that would normally be accompanied by disclaimers in human conversation. This just shows the limitations of artificial intelligence, in my opinion.
With AI like ChatGPT continuing its meteoric rise, we can expect many other innovations to come in the near future. I think that developing an effective and unbiased way of training AI is essential; however, this process may take a few more years before it can be considered reliable over time. Nevertheless, we're sure that developers won't fail to provide new ways of advancing artificial intelligence deeper into our lives.
Every moment you are not already there, you are losing time and money. We help you Speed to Scale – and in Blockchain, scale is everything.
AI's unprecedented advances are nothing short of incredible. Not only can it sound as natural as a human, but its capacity to provide directions and autonomously decide on its next action is far beyond what was imagined just a few years ago – leaving us with one daunting question: how much power over humankind will AI eventually possess?
This technology has truly come a long way since 1997 when it defeated the world chess champion in six games. Nowadays we can only imagine what its capabilities might be-and this is both exciting yet intimidating for many people. We must strive to maintain a balance between AI implementation and human capability; while advancements in artificial intelligence may not completely replace humans, they could render us complacent if left unchecked.
Without proper regulations in place, there are a number of risks that must be addressed. From obvious threats such as fraud and hacking crimes, AI could also disrupt education by allowing students access to homework with no effort, curtailing their growth opportunities through traditional schooling methods. With numerous other risks outlined as well, I believe that it is essential that strong regulations on artificial intelligence are put into action promptly for everyone's safety and security.
Recent discussions of AI regulations are providing promising protections for the future, proposing guardrails and assigning penalties for non-compliant approaches. With these upcoming changes soon taking effect in the coming months or years, we can look forward to a more secure digital environment.
AI is rapidly becoming a mainstay of modern life, offering unprecedented ease and convenience. However, we must remain mindful that technology is only as smart as the humans who built it: our responsibility to stay informed never ends. We should always ensure that our own development keeps pace with AI's progress so we can continue to leverage its incredible potential benefits without risking dependence on them.
Credit Cards - Bridging The Gap Between Web2 and Web3
Web3 technology is revolutionizing the digital world, transforming our day-to-day interactions and potentially reshaping many industries. Despite its incredible power to innovate and improve user experience, its acceptance has been met with some caution; skepticism still hovers over it like a dark cloud as people grapple to understand how this cutting-edge solution might work in practice. To bridge the gap between current technology and an improved future for digital experiences, I believe it is essential to leverage existing tools. This can provide users with a familiar environment that offers assurance throughout their journey into unknown territory.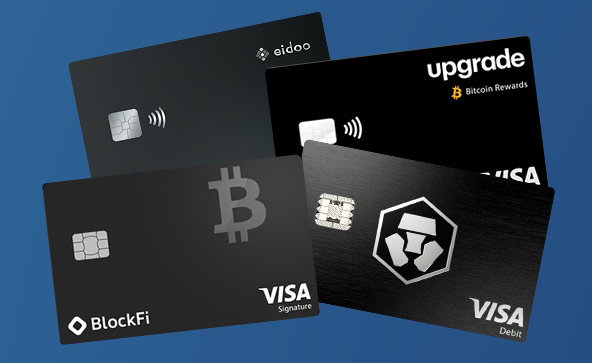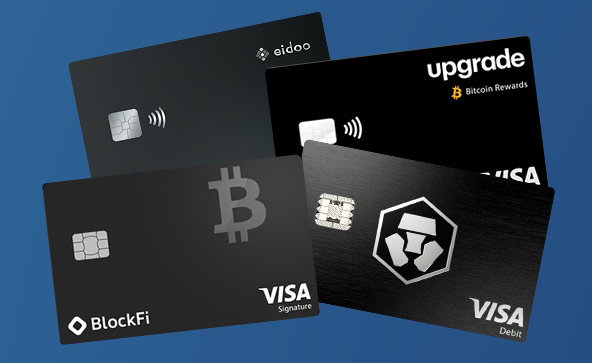 As the Web3 revolution continues to march ever onward, industry leaders are now recognizing that one of the most effective tools for encouraging more people to accept it is through existing financial networks such as credit cards. Several businesses have already taken advantage of this opportunity by allowing their customers to purchase digital goods with these familiar payment systems in a seamless transition from Web2 into Web3 technology.
As the Web3 revolution continues to march ever onward, industry leaders are now recognizing that one of the most effective tools for encouraging more people to accept it is through existing financial networks such as credit cards. Several businesses have already taken advantage of this opportunity by allowing their customers to purchase digital goods with these familiar payment systems in a seamless transition from Web2 into Web3 technology.
This lowers barriers and creates greater accessibility; accelerating adoption rates while granting individuals easier entry points into decentralized money management services. Moreover, by simplifying onboarding and demystifying access to Web3 assets, we can introduce newcomers to the benefits of decentralization, providing them with invaluable insights into a world only accessible through true peer-to-peer communication. I think that this is particularly relevant in light of recent events where customer confidence in centralized entities has been compromised; decentralized opportunities offer users autonomy over their own resources that they didn't have before.

The journey toward global adoption of Web3 is progressing, but it is still in its early stages. We need to come up with innovative solutions that make access to the technology more user-friendly and convenient―a goal we are steadily getting closer to by introducing familiar payment methods such as credit cards.
Playing Music With Artificial Intelligence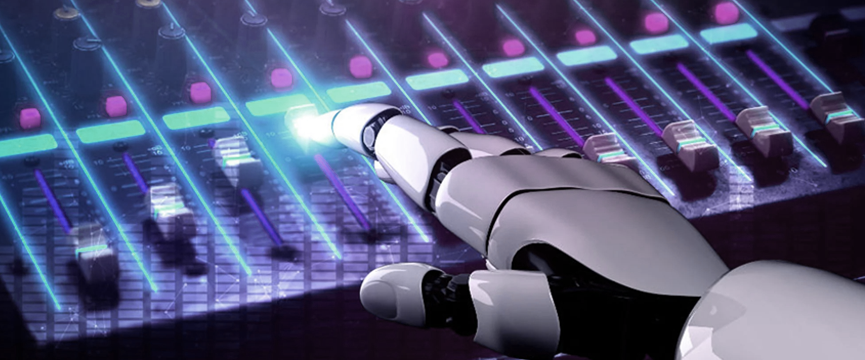 The creative industry is being reinvented by AI-driven technologies. Designers can now create highly detailed works with unprecedented speed and accuracy, while filmmakers can craft stunning special effects and animations that look scarily realistic. Additionally, data analysis provides a powerful tool for creatives to identify which content will have the most impact on their audiences. This proves how quickly AI is advancing. Now, new applications of this technology can be seen in music production as well!
Artificial intelligence has revolutionized the music industry with the introduction of AI-based tools to generate original melodies and harmonies. These systems provide an invaluable source of creative stimulation, allowing even those without any musical experience to potentially construct their own songs. Even more remarkable is that these same technologies have now enabled existing pieces of music to be transformed into entirely new sounds. Furthermore, they offer much more than just creative stimulation — specific music streams powered by AI are revolutionizing how we focus our attention or relax after a long day's work. The potential is limitless.
Nonetheless, as I always say, AI still has a long way to go. It is still far from being able to reproduce the same emotions and sentiments that humans put into making music. Moreover, machine-learning techniques are difficult to control, so using AI for generating music remains more of an unpredictable gamble than anything else. Furthermore, developers are struggling to provide users with greater command over what their generative algorithms produce – all within ethical boundaries regarding copyright laws and regulations that need further clarification.
In my opinion, one thing is certain: as AI technology advances, the need for cultural adaptation becomes clearer. A new wave of musicians, empowered by creative possibilities and supported by access to these tools, will eventually pave their own paths – a journey guaranteed to challenge existing musical boundaries.
Find this helpful? Feel free to share this article!