Blockchain In Fashion Apparel
A British apparel manufacturer sought to enable their sustainable fashion vision to support U.N's Sustainable Development Goals (SDGs).
To demonstrate to its investors, vendors, and consumers its dedication to sustainability in the fashion business, the label decided to harness the power of Blockchain and IoT technology to show that its apparel had a significantly lower carbon footprint than that of the industry average.
was generated by collecting data from each stage of the product's lifecycle including materials sourcing, manufacturing, logistics, and end-of-life. This data was then used to calculate the carbon footprint of the product which was displayed as the green score.
A blockchain architecture was developed, deployed, and scaled to obtain cradle-to-grave metrics for all apparel production which unifies all actors across the supply chain. The Blockchain served as an immutable record of the data collected at each stage of the product's lifecycle. This ensured that the data could not be tampered with and that the green score was accurate. In addition, the Blockchain allowed the company to trace the products back to their source in the event of a recall.
Have you started exploring how blockchain can benefit your business?
Our Web3 team envisioned, prototyped, and implemented a supply chain platform for data collections from farms in Zambia, to manufacturing in various countries, and sales in the UK and Europe. The project involved Hyperledger Fabric blockchain with custom hardware.
Hyperledger Fabric, an open source project from the Linux Foundation, is the modular blockchain framework and de facto standard for enterprise blockchain platforms. Intended as a foundation for developing enterprise-grade applications and industry solutions, the open, modular architecture uses plug-and-play components to accommodate a wide range of use cases.
The team chose Hyperledger Fabric because it delivers a uniquely elastic and extensible architecture, distinguishing it from alternative blockchain solutions. It is a modular blockchain framework that acts as a foundation for developing blockchain-based products, solutions, and applications using plug-and-play components that are aimed for use within private enterprises.
Hyperledger Fabric was initiated by Digital Asset and IBM and has now emerged as a collaborative cross-industry venture, which is currently being hosted by the Linux Foundation.
It is no secret that one of the world's most polluting industries is the fashion industry. Unsustainable practices are to blame for many harmful environmental impacts, such as water and air pollution and greenhouse gas emissions. That's why sustainability is critical in the fashion world. Fortunately, there are a growing number of brands and designers, such as the one featured in this case study, who are committed to sustainable practices.
Since the implementation ...
Since the implementation of this solution, the label has scaled rapidly. Within months after the launch, the label secured a series of funding to support its digital transformation and expansion plans. Needless to say, the client has been delighted with the results and regards our Green Score approach powered by Hyperledger Fabric blockchain as an integral factor that has enabled the label to successfully meet the demands of its rapidly growing base of environmentally conscious customers.
Blockchain Plans? You're already late!
Every moment you are not already there, you are losing time and money. We help you Speed to Scale – and in Blockchain, scale is everything.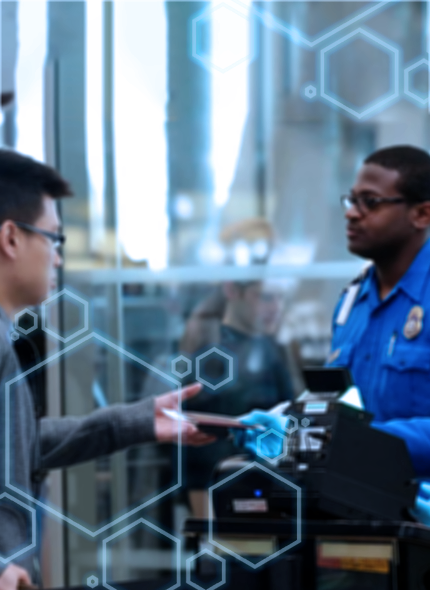 In response to the Transportation Security Administration's (TSA) search for reliable and innovative employee identification solutions, VezTek teamed up with our client partner to propose a solution that leverages the decentralized and immutable nature of Blockchain technology, and biometric data, to provide a secure and efficient method for verifying employee identity.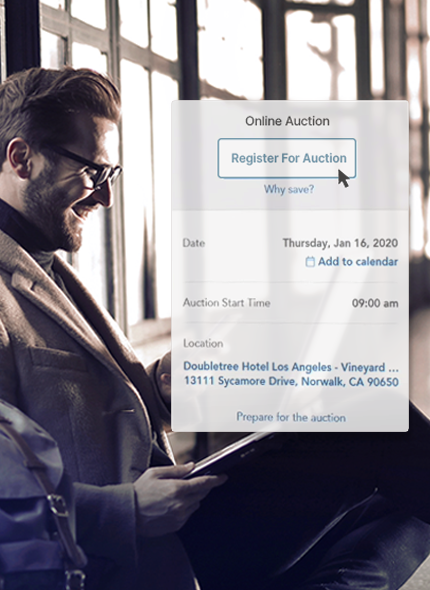 One of the largest real estate auctioneers in the U.S., operates in an increasingly competitive and fast-moving market. To ensure its future competitiveness, the company needed to keep pace with the digital discord reshaping the industry. VezTek developers teamed up with the client's in-house I.T department to create a Platform-as-a-Service (PAAS) solution specifically designed for managing the foreclosure auction and sale process.